Men's Night - Sign up required.
From 5:30pm until 10:00pm
At Saskatoon Gun Club
$25 for Supper (subject to change) and Regular Shooting Fees
Men's Night -  Recreational Shoot and Supper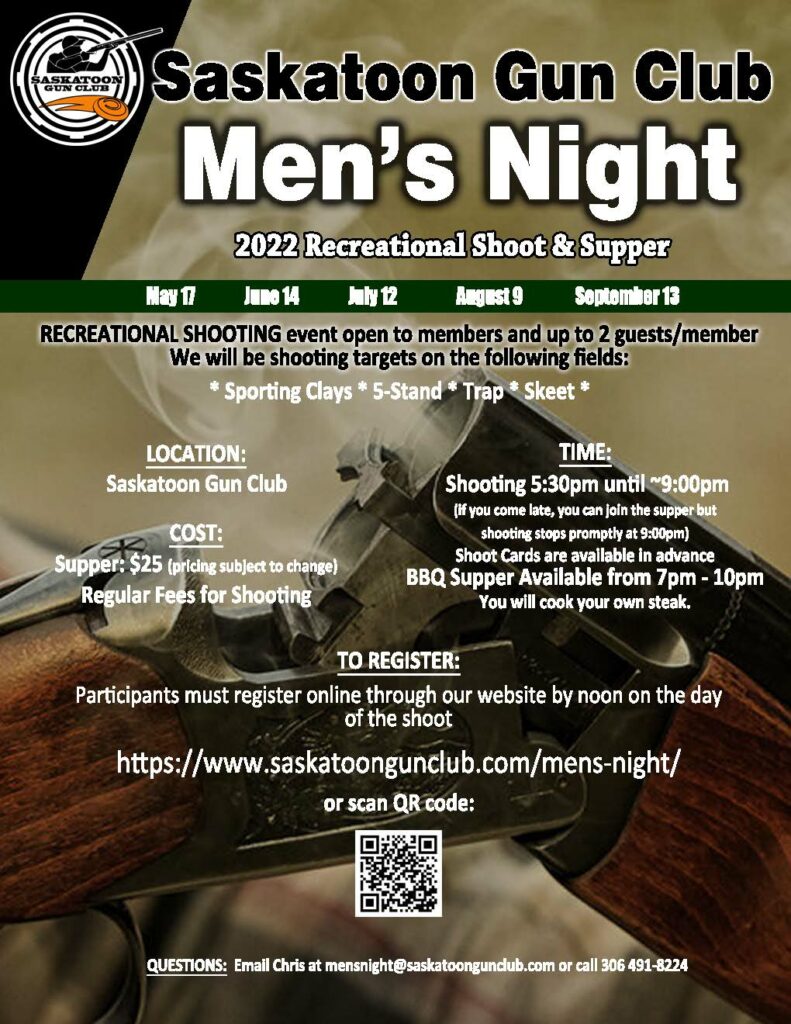 Recreational shooting event open to members and up to two guests/member.  We will be shooting targets on the following fields:
* Sporting Clays * 5-Stand * Trap * Skeet *
* Payment to be made at the club house upon arrival. Members are encouraged to purchase shoot cards prior to the event to speed up the process.
BBQ dinner will be available between 7pm and 10pm. You will have to cook your own steak.
*** Registration is now Closed ***